Law of Attraction Articles and Inspirational Writing
A collection of the best Law of Attraction articles that will inspire you to live the life of your dreams and achieve effortless success!
Self improvement is made easy with the Law of Attraction!
This webpage contains a collection of Law of Attraction articles and other inspirational writing.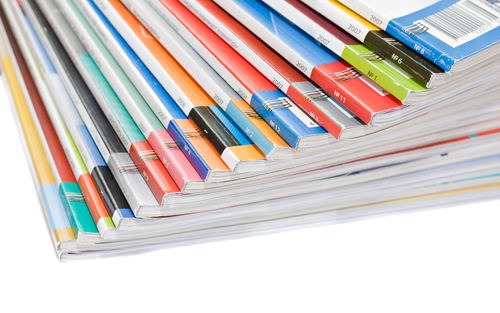 ---
Get Rich Fast With The Law Of Attraction - Attracting wealth is easy when you you know how to invoke the Law of Attraction and high vibrational levels. The key lies in feeling the emotions of being wealthy now and soon the cash will follow!
Credit Crunch Survival - How to use the Law of Attraction in the Global Financial Crisis - Almost everyone in the world has been affected in one way or another by the global financial crisis. This article has some tips to help you keep a positive attitude in the face of financial adversity.
Think Thin and Lose Weight with the Law of Attraction - How can your thoughts make you lose or gain weight? How can you attract the new thin body that you desire? It is really very easy. This Law of Attraction article is all about achieving your ideal body.
Your Relationship with Money - What and how your think about money can mean the difference between being a mega millionaire and being poor as a church mouse. Learn how to have the right relationship with money.
Living In The Now - This is the certain path to happiness and contentment and the secret everyone is waiting to discover. In this Law of Attraction article you will learn how to always be happy and content.
How To Get Rich By Unblocking Limiting Beliefs - The average person has 60,000 thoughts per day and 90% of these are subconscious or below your awareness. If there is a conflict between your conscious and subconscious thoughts, the subconscious will win. Find out how to stop your subconscious thoughts from being a block for the Law of Attraction.
The Law of Attraction Secret: Gratitude - The single most important key to the success in attracting whatever you want into your life if gratitude.  Find out why it is so important and how to be grateful.
Maria Westcott is the founder of The Secrets of The Law of Attraction website:
http://www.the-secrets-of-the-law-of-attraction.com
©2007-2010 Mind's Eye Productions.

******
You may use these articles in your own publications or websites as long as no changes are made to the text and the information above regarding this website is included in its entirety. If you do use this article, I would greatly appreciate if would send me an e-mail (mariawestcott@the-secrets-of-the-law-of-attraction.com) to let me know where it will appear.

You will find all of my articles published on many websites including:
Have An Original Article About The Law of Attraction?
Why not share it with our Secrets of The Law of Attraction Community!
What Other Visitors Have Said
Click below to see contributions from other visitors to this page...

Life Coaching
As a Law of Attraction Life Coach, I can help you to manifest whatever you desire. If you need help with any aspect of the Law of Attraction, I can work with you to get results. For personal online advice, refer to the Life Coaching page of this website.
Hot off the press, we now offer the Mind's Eye E-zine where we we will keep you updated with the latest Law of Attraction information, free gifts and more. Just sign up below and the first edition should be with you shortly.

Or subscribe to my Law of Attraction Blog RSS feed, where there is no need to provide your e-mail address. It keeps you totally up-to-date and saves you time by delivering new information as it is added to this web site. Just click on the RSS link at the bottom of the Navigation Bar on the left.
Imagine it and it is yours!

Maria Westcott
Founder
The Mind's Eye Productions
Use this search feature to to find what you're looking for:
Home

»
Law of Attraction Articles